Total Warrior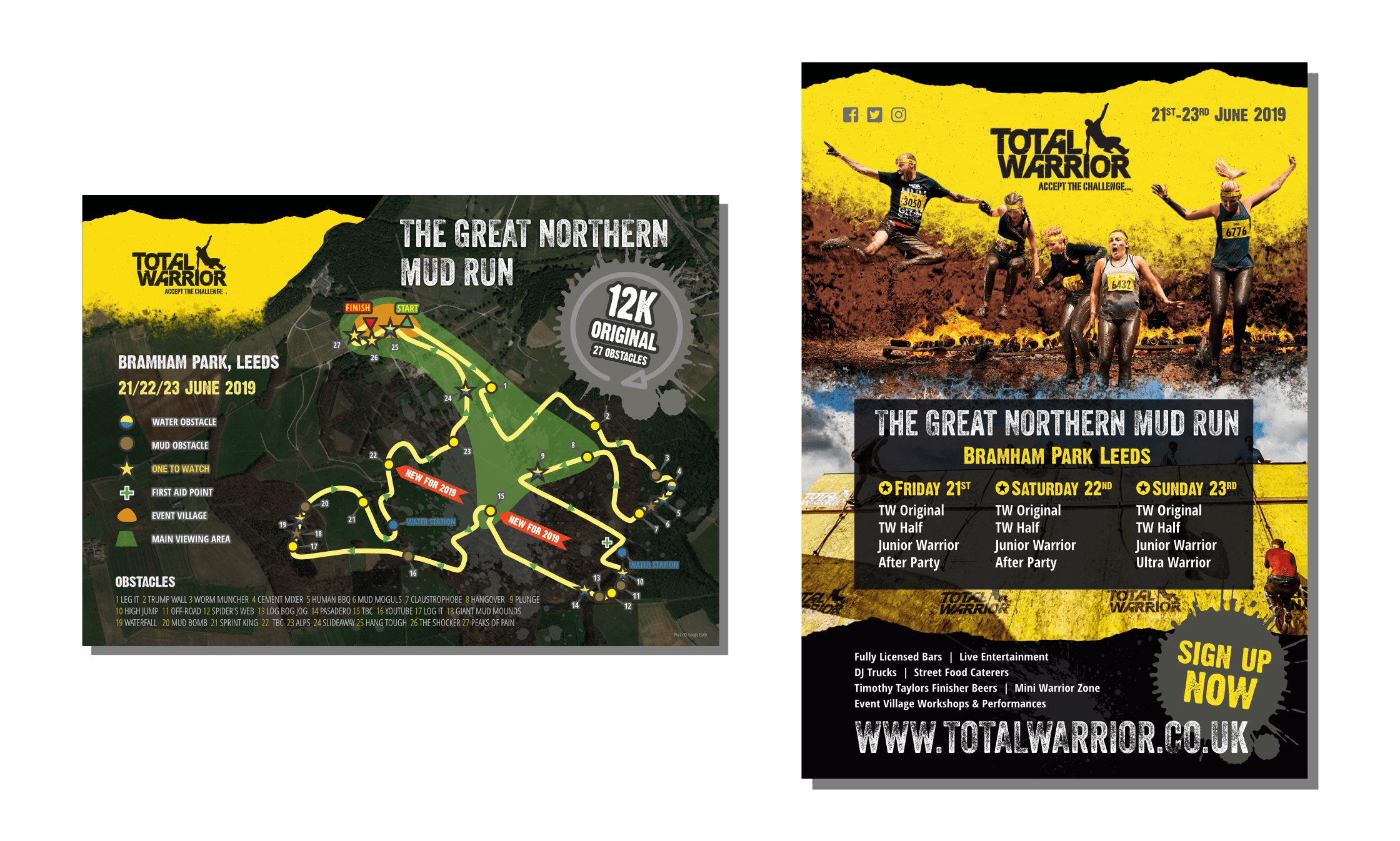 Total Warrior is a cross-country running event with fun but challenging obstacles along the way, including 'The Shocker', 'Worm Muncher' and 'King of pain'. All the event design work was prepared, from posters, to course maps, event signage and Race Guide booklet which is sent out to entrants in this large weekend event based in Yorkshire.
The course maps are accurate, but intended more to give entrants a taste of what's in store, and so that spectators can spy out the best vantage points to watch the mayhem.
There is a Junior branch to the event, as well as Original and Half version for adults - all publicity material is designed to link together and convey the brand's reputation for hard courses but not taking itself overly seriously. With camping and an after party, this a weekend to be enjoyed, not just a brutal endurance test, all of this comes across in the style, layout, and content of the materials designed.