Vale of Pewsey Team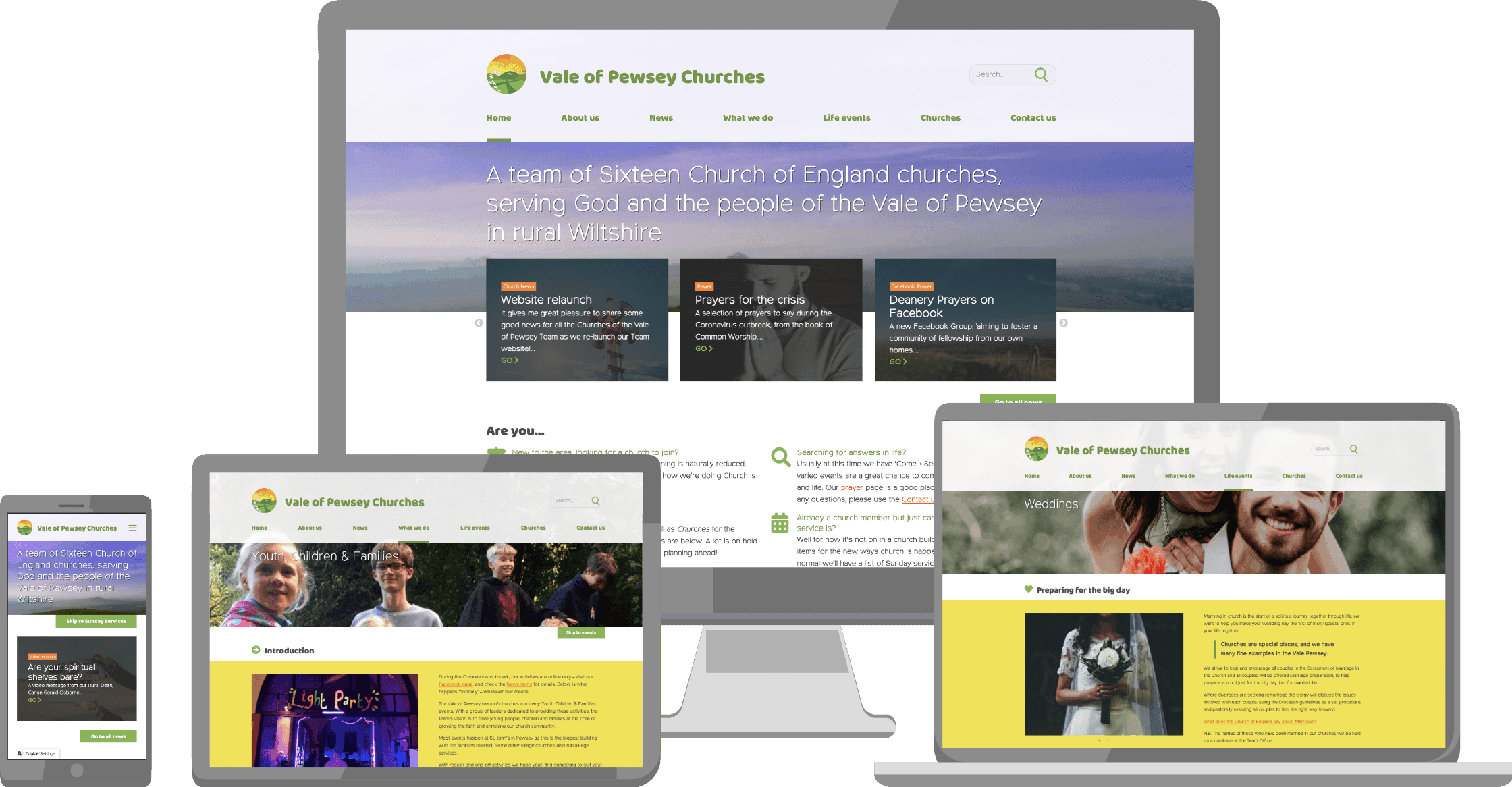 The Vale of Pewsey Team of churches covers sixteen villages in the Wiltshire. With news items and details of services and events, the site was part-way through development, when the Coronavirus outbreak hit, forcing the churches to move services purely online.
Some hasty adjustments to development of the site enabled site-wide alerts and hiding of regular events at the click of a button on the backend. Additions to the homepage's admin section allowed easy streaming of services from Youtube to be front and centre.
A desire to get the revamped site up earlier than originally intended, to aid sharing info during that time, meant crucial pages were set up along with styling for all. Adding more pages within the custom built Wordpress theme is then a straight forward process as and when the information is gathered.